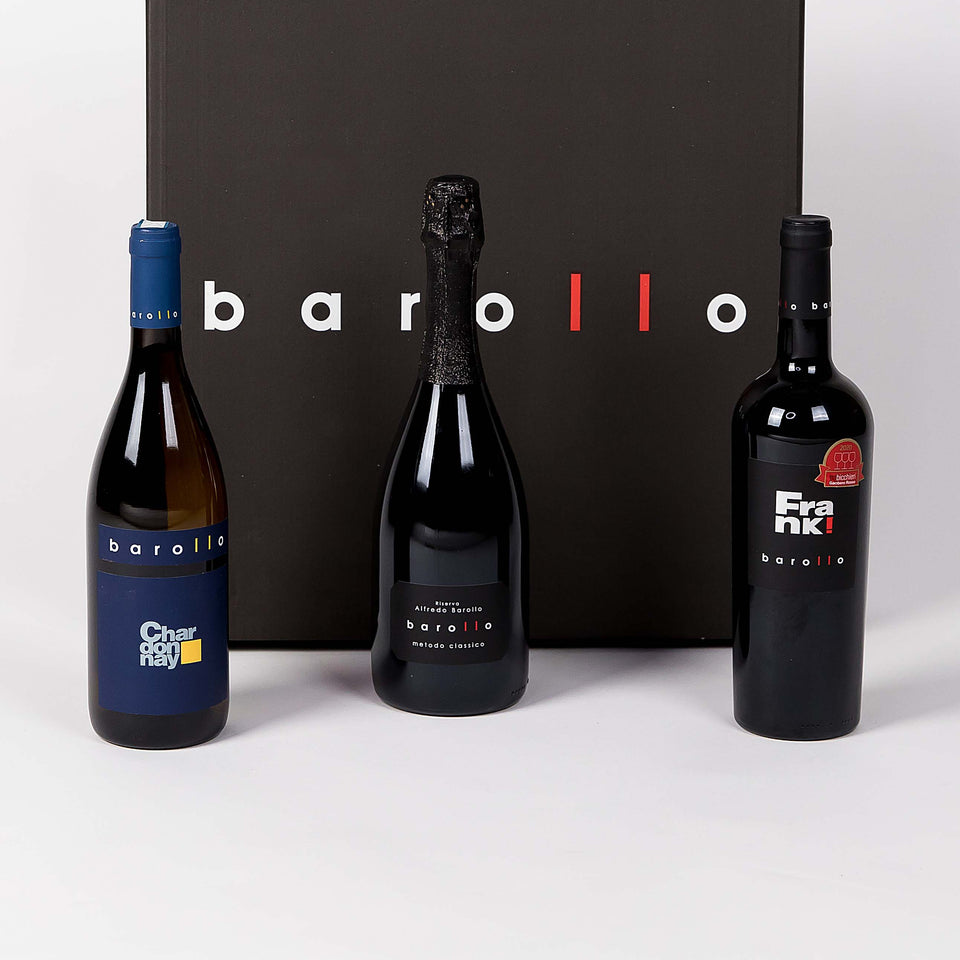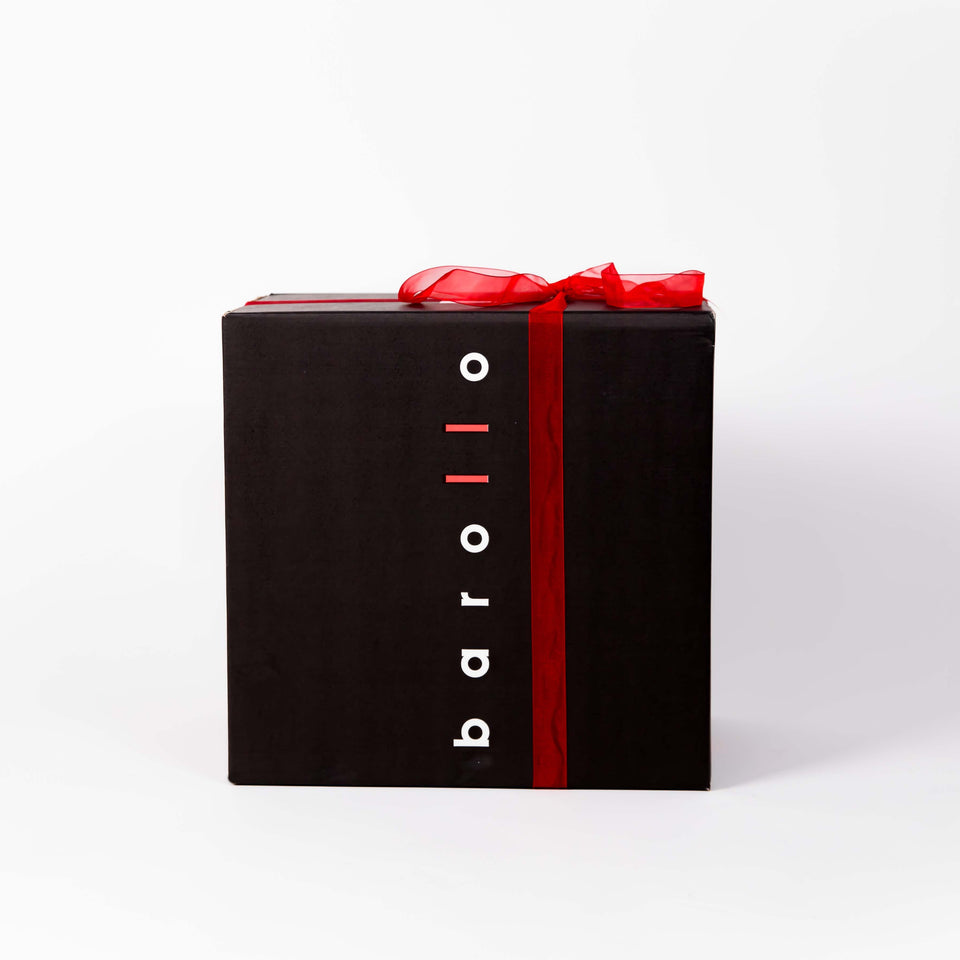 Exclusive Box


Time and patience are fundamental values ​​for producers and their wines. In fact, it is in waiting and long study that the best qualities are expressed. The wines in this selection are born from long attention and unique manufacturing processes and reward the palate with structure and character .
The Exclusive box contains:
Chardonnay 2019
Frank! 2019 - Three Glasses of Gambero Rosso 2023
Classic Method Riserva Alfredo Barollo 2015
Included in the package:
1 stopper
1 corkscrew
Link to access the online tasting conducted by the Wine Trainer Andrea Da Ros

 
Free shipping
The Barollo online shop is only operational in Italy but our products can be sold all over the world. For foreign orders please send a request via email to info@barollo.com.
SHIPPING FEES
TIMES AND PACKAGING
PAYMENT METHODS
Shipping costs: From 0 to €50 the shipping cost is €10, from 50 to €100 the shipping cost is €15.
Shipping is FREE for products over €100.
We ship throughout Italy within 2/3 working days.